The holiday home "FreiraumHütte" is a real gem in the Steiermark. Its quiet and remote location invites you to relax and unwind. You can, however, also reach shops for daily needs such as supermarkets and pharmacies within a few minutes by car.
The nearby meadows and forests are used for sustainable dairy farming, extensive forest management or hay production. Here you can unwind on long hikes and in winter toboggan or snowboard down the hills. Additionally, the private yard and terrace invite the whole family to relax and barbecue.
The stand-alone holiday home "FreiraumHütte" is located on a mountain slope in the Austrian Alps. The neighbouring farms of Gewessler (above) and Lurger (below) are situated about 500 metres above and below. This offers a lot of space for leisure and the possibility to buy fresh and sustainably produced food.
Experience the fragrance of fresh grass, hay, summer flowers and more. Regardless of whether the sun is shining or it's raining outside – here you can breathe fresh air!
You can enjoy the magnificent sunshine on your own large terrace or in the private yard. Whether breakfast, lunch, a coffee break or a barbecue – you can enjoy every opportunity to be outside. The necessary amenities are available on site, such as barbecue, garden table, chairs or chair cushions.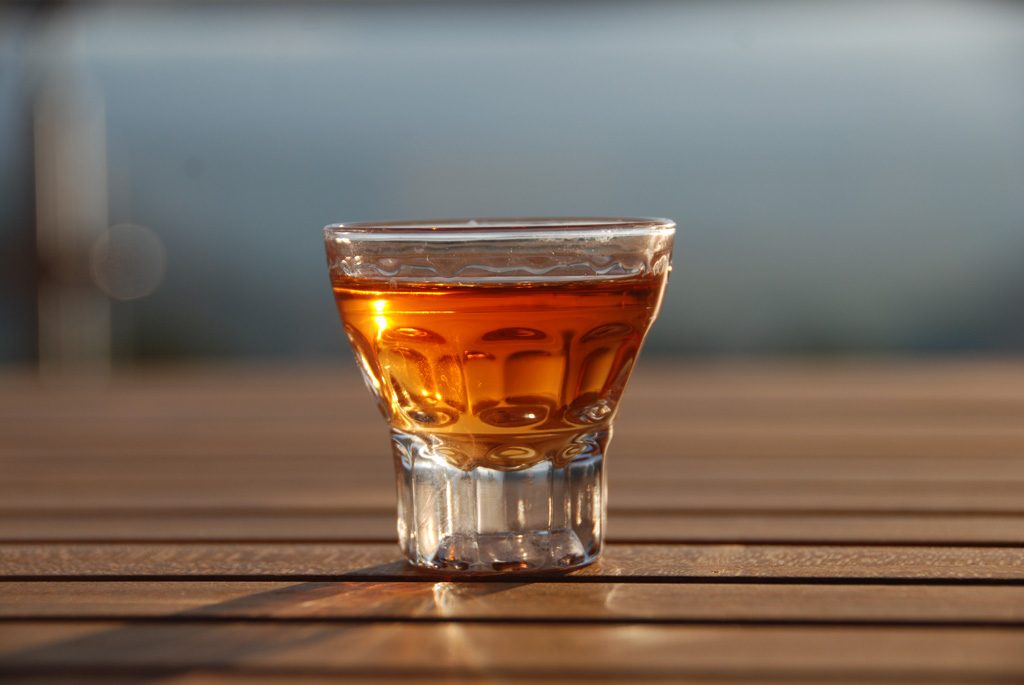 The Swiss stone pine tree is called the "Queen of the Alps". A coniferous tree that grows in the high mountains of the western Alps and around the Grimming massif. Its fruit – the Zirbenzapfen – is the basis for the well-known Zirben Schnaps.
Would you like to try a Zirben Schnaps? You can taste this and other delicious schnapps at the neighbour's organic farm of Otto Kreuzer (Gewessler farm).