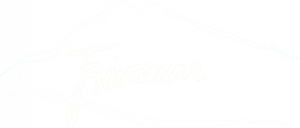 For more than 40 years the holiday hut has now been in our family ownership and has been extended, renovated and more comfortably equipped with much love and devotion several times. Today the alpine cabin – on two floors – offers enough space for six adults and two children. The wooden ceilings and walls conjure up the typical "cabin feeling" in the house and the pellet (wood burning) stove gives the living room a pleasant warmth during the cold days. The kitchen is perfectly equipped with kitchen accessories, electric appliances and spices so that you can prepare a delicious meal right away. In the "winter garden" all guests find a comfortable place, while you can enjoy the wonderful view over the Austrian Alps. The three bedrooms offer comfortable beds, comfortable mattresses and invite you to dream and relax. The cabin offers plenty of storage space for all guests – and you can also wash your laundry free of charge, so you can travel with less luggage. The privately managed holiday mountain cabin "FreiraumHütte" offers everything a holidaymaker in the Alps could wish for.
The living area is heated environmentally friendly by a pellet stove. This climate-friendly form of heating was deliberately chosen in order to conserve fuels such as oil or gas and at the same time promote renewable resources. The stove works independently. Once ignited, wood pellets fall into the combustion area at regular intervals, ignite and burn. The large couch  provides a nice relaxing spot for quiet evenings.
From the front door you enter the large dining and recreation room, which offers a fantastic view over the valley and the mountains. Due to the large window front, the room has been given the nickname "winter garden". At a large wooden table up to eight people can sit. A high-seat for small children is also available.
The fully equipped kitchen makes the heart of any self-caterer beat faster. Because it offers:
Stove with oven
Refrigerator
Washbasin with cold and warm water
Microwave and grill oven
Dishes, cutlery and glasses for eight people
Cutting Knife set
Cooking utensils such as pots, pans, wok and casserole dishes
Coffee machine and Coffee Makers (Italian, French Press, Capsule)
Milk-Frother for Cappuccinos
Electric kettle, toaster,
Egg cooker
Sodastreamer
Mixer and Blender
Spices
Olive Oil & Balsamico Vinegar
The FreiraumHütte offers enough space for up to eight people to sleep. You can choose between a double bed (1.80 x 2.00 m)and a pull-out couch (1.80 x 2.00 m) on the ground floor, one double bed (1.60 x 2.00 m) on the upper floor or two single beds on the ground floor. A large couch on the upper floor also offers space for two additional people if needed. Bed linen is included in the rental price.
The comfortable bathroom offers you enough space and storage possibilities.
It is heated with an electric heater and the hot water boiler ensures a relaxed start to the day. A hair dryer is also available for you and the washing machine is available free of charge.
Towels for everyone are also included in the rental price.
Overview of Amenities at a Glance
Three bedrooms, two with double beds and one with two single beds. Two additional sofa-beds. Baby bed.
Games, books, children's toys